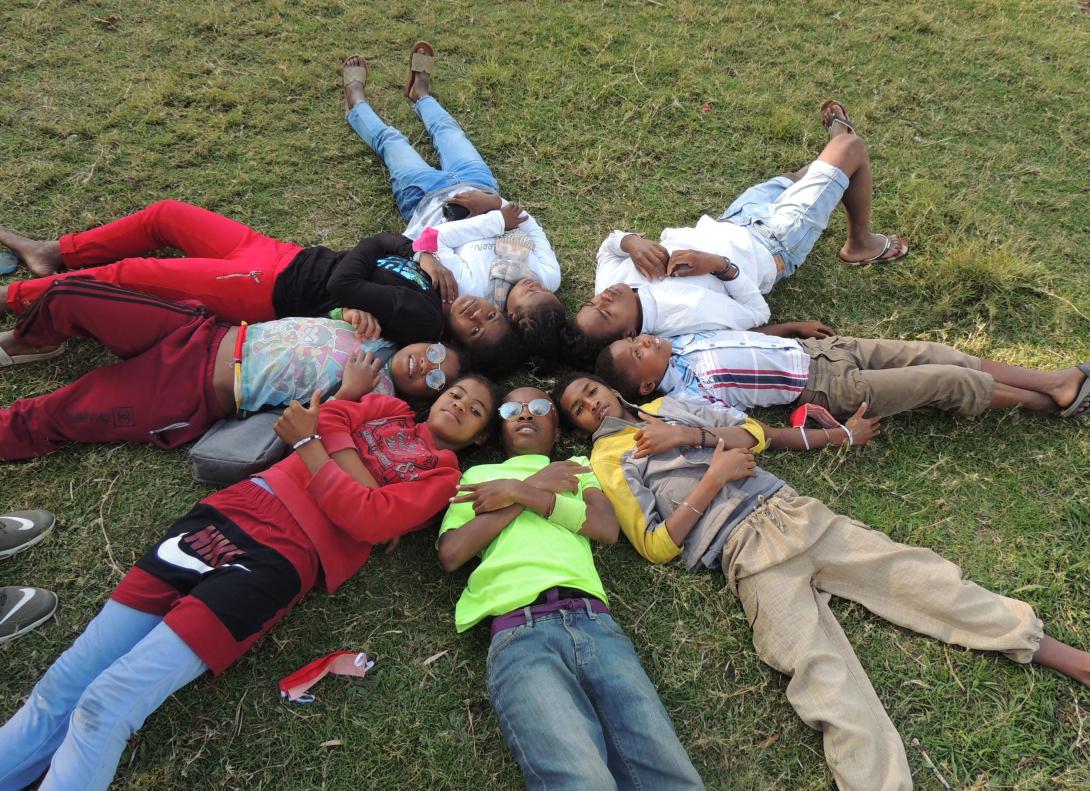 First monthly support event in Madagascar
Linked projects
1st monthly support event in Madagascar
There are more than 23,000 children in street situations in Antananarivo, the capital of Madagascar1. Sometimes, entire families find themselves facing this predicament. Working with our local partners, we are constantly looking for new ways to support and care for them.
The efforts of our partner organizations, including HARDI Madagasikara, the NRJ Centre, the Graines de Bitume Association, the Manda NGO and the Plateforme de la Société Civile pour l'Enfance (PFSCE) have had a significant impact on children in street situations. In 2022 alone, these centres were able to accommodate nearly 1,300 young individuals and support over 1,000 families. These facilities play a vital role in the social, educational, and vocational reintegration of these children and their families.
A new step of the project: the support events
Despite our best efforts, the needs of children in street situations surpass our current capacity. This year, however, our project is taking a significant step forward with the establishment of support events once a month. These events are an integral part of our street outreach work: they aim to bring together essential services that can assist children and families in street situations and enable referrals or guidance to appropriate facilities such as centres and services. The inaugural event took place on May 26 and successfully gathered over 400 children and parents. Our objective is to regularize the frequency and location of these events to attract as many beneficiaries as possible.
During a half-day, children and parents had access to hot meals, medical consultations, psychosocial support, and various awareness sessions covering topics such as children's rights and hygiene. The children also enjoyed engaging in games and recreational activities.
the collaboration with numerous local stakeholders, which allowed us to provide a range of services. For instance, healthcare professionals from various associations and the Urban Municipality of Antananarivo participated in the project, offering medical expertise and support through a mobile clinic staffed with midwives. Furthermore, psychological support was provided by students from the Catholic University of Madagascar (UCM).
Why is this initiative important?
The first edition received overwhelmingly positive feedback, as it provided a multitude of services that are typically inaccessible or unaffordable for children and families in street situations due to discrimination and associated costs. As Nantenaina Mihary RAJAONA, the local coordinator of the Sandratra project, explains :"These families have no time to dedicate to such matters; it is not a priority for them."
The presence of social workers enabled a better understanding of the challenges faced by these families and young individuals, enabling us to offer them the most suitable support.
According to the social workers, major issues include financial and employment difficulties, gender-based violence, substance abuse, pressure from their surroundings, and intra-family rivalries

Nantenaina Mihary RAJAONA

local coordinator of the Sandratra project, Madagascar
The support event also allowed our partners to assess the specific needs of children and families. They identified a high demand for basic medications and have planned new partnerships to ensure an adequate supply. Additionally, they observed a significant prevalence of ophthalmological problems and will be mobilizing specialists for upcoming events.
We are thrilled about reaching this new milestone and the future growth of this initiative, which aims to serve children and families in street situations in Antananarivo!