Make a donation
Help us develop our international training and education programme, to enhance the practical skills of our partners, improve the quality of care for young people in difficulty and drive advocacy work to better protect children's rights.
We work solely with local partners with the goal of empowering them in their work and increasing their impact.
Make a donation (credit card or PayPal)
Bank details
Donations in CHF : CH13 0078 8000 0505 9773 0
Donations in EUR : CH27 0078 8000 0505 9776 9
Foundations, philanthropic partners and advisors
If you are a private, corporate or family foundation interested in development projects supporting children and young people in difficulty, we can guide you through the pillars of our international programme and the geographical focus of our projects in education, vocational training and family-support projects to help you find the right match.
If you are an advisor to your philanthropic clients interested in education , we can provide you with some ideas on possible projects which may resonate with them.
Towns and communes
The FAAI has a number of public partners including the Ville de Genève and a number of communes. 
Legacies
If you are thinking about your will or are helping a client with their inheritance planning, learn more about the FAAI and our education projects. Your legacy gift will go to support young people and their families, and enhance their long term socio economic prospects and give them a chance of a better future.
Our priority projects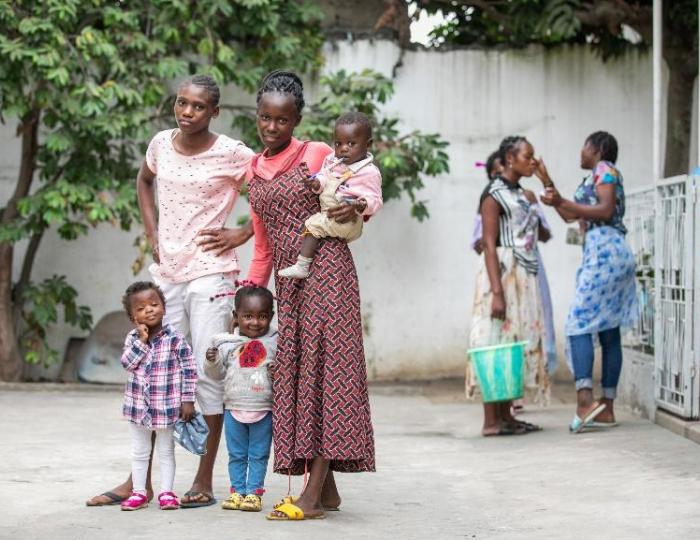 Cameroon
Republic of the Congo
Democratic Republic of the Congo
Our supporters
Foundations and philanthropy
Fagus Lucida Stiftung 
Fameux Fonds Guichard, FFG 
Fondation Albatros 
Fondation André et Cyprien 
Ceres Foundation 
Fondation Denibam 
Fondation Dora 
Fondation Paul Dubrule 
Fondation Pierre-Henri Ducret 
Fondation Elaine du Pasquier 
Ernst Göhner Stiftung 
Fondation Gandur pour la Jeunesse 
Fondation Gertrude Hirzel 
Fondation Johann et Luzia Grässli 
Fondation Inspir'
Leopold Bachmann Stiftung 
Fondation Madeleine 
Fondation Philanthropique Famille Sandoz 
Fondation Sauvain-Petitpierre 
Fondation VRM 
Towns and Communes
Ville de Genève 
Ville de Vernier 
Ville de Versoix 
Commune de Plan-les-Ouates
Private sector
Geogas Trading SA 
Goldman Sachs International 
Losinger Marazzi SA