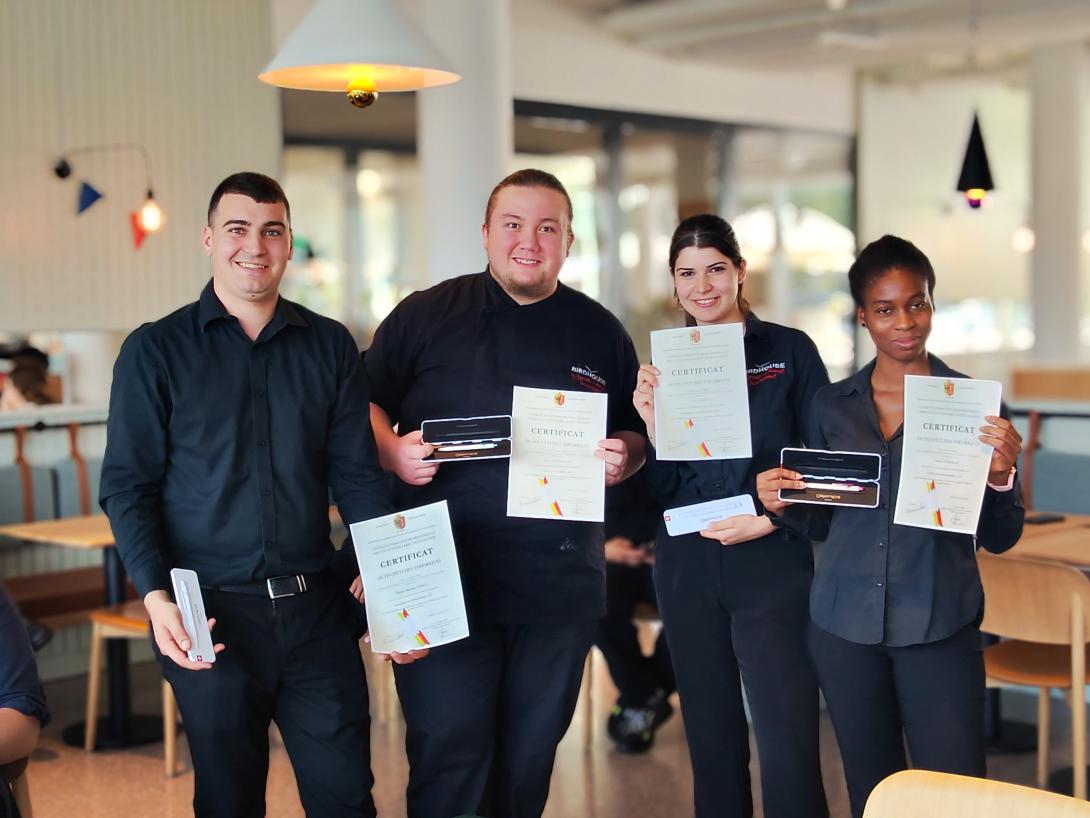 4 New Graduates at the Birdhouse
Linked projects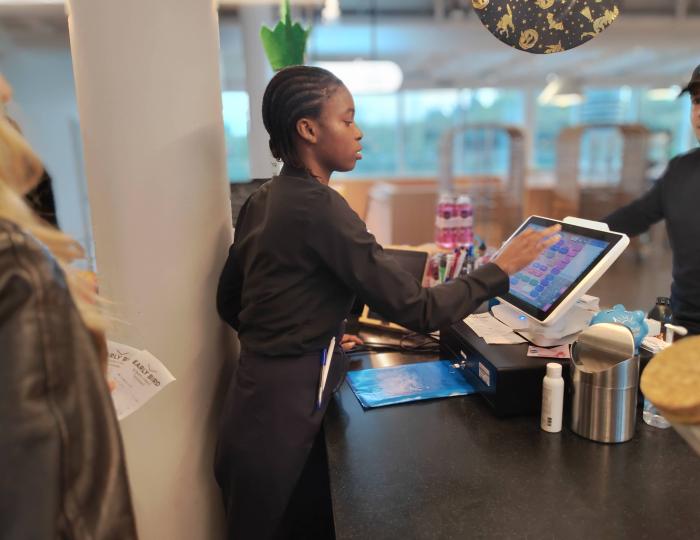 Another school year comes to an end at the Birdhouse, with 15 of our apprentices in cooking or service training. We are thrilled to celebrate the accomplishments of 4 out of 6 graduates from this cohort. Among them, 2 have earned the Federal Vocational Education and Training Diploma (AFP) and 2 have obtained the Federal Certificate of Competence (CFC).
This certification serves as a vital asset for finding a place in society and regaining self-confidence. The young individuals who have undergone this training can now approach their future with greater assurance, as it equips them with the necessary skills for financial independence through qualified employment.
Throughout the year, our dedicated team of 11 collaborators, along with the training and integration coach, have gone above and beyond to ensure an optimal learning experience for the apprentices. This includes arranging internships at external establishments, organizing workshops with professionals such as oenologists and cheesemongers, and providing continuous theoretical and practical training sessions.
The Birdhouse stands out for its unique restaurant-based training model. As apprentices, these young individuals have daily interactions with customers, handling tasks ranging from welcoming guests to serving them during various events held in the evenings and on weekends. This immersive approach allows them to gain firsthand experience of the realities of the professional world while learning.
We take great pride in supporting these young individuals throughout their training journey. We would like to congratulate all our apprentices for their perseverance, moments of doubt, and remarkable achievements during this school year. These experiences reflect the essence of our mission, which is to support young individuals and help them find their way to success and socio-professional integration.
Looking ahead to the fifth school year (2023-2024), the Birdhouse will welcome 15 apprentices, including 2 integration pre-apprenticeships (PAI). We look forward to the upcoming year, knowing that it will bring new challenges to overcome!