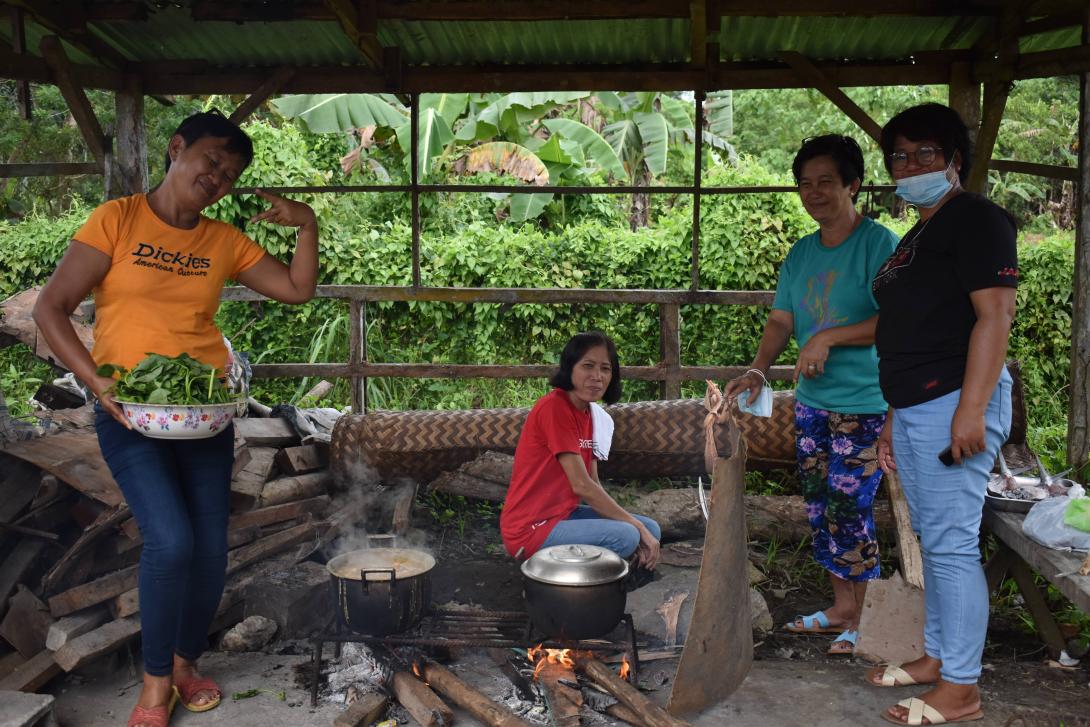 The "Parent-Champions" of the Family House in the Philippines
Linked projects
On the occasion of the International Day of Families, the FAAI and its local partners wish to celebrate the importance of families and parents in the development of children. Indeed, many of our projects focus on supporting adults in their parental role to prevent family breakdowns, which could lead to street situations.
The Family Houses allow parents to meet, share their parenting practices, and set up a healthy family environment conducive to their children's development. Together with the socio-educational teams, the families define and participate in collective activities, community actions, or awareness-raising workshops. 
In the Philippines, we work with the association Cameleon Philippines, which has established a house in a rural area in the municipality of Passi, on the island of Panay. Our partner works closely with "Parent Champions", mainly mothers whose children have previously been supported by the association. These parent champions are in a special position as they come from the same communities as the families supported by the House, and therefore have similar experiences of vulnerability. The parent champions can thus play an intermediary role between the beneficiary families and the socio-educational team of the House, the professionals remain directly accessible to the beneficiaries. They play an active role within the house because they can bring in the more reluctant parents, help support the beneficiaries, and set an example of "good practices". 
This mechanism put in place by the association is in line with its community engagement strategy. It also allows parent champions to gain confidence through their involvement in the House and the increased responsibilities they are given. This type of approach coincides with the empowerment logic that the FAAI, Planète Enfants et Développement and its partners aim to promote, seeking to support parents and young people in their independence and personal development.
The "Parent Champions" are informal roles, as the willingness to remain involved in the projects often comes from a sense of recognition of the help they have received in the past, and the emotional bond they have developed with the association and other families. With this in mind, we hope to help more and more children and families in vulnerable situations.