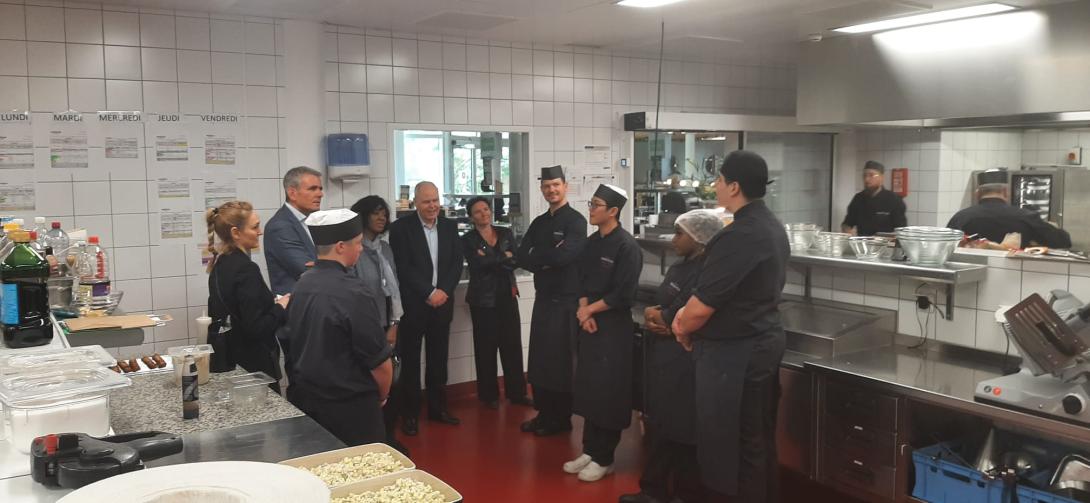 The Birdhouse welcomes the Director of the OFPC
Linked projects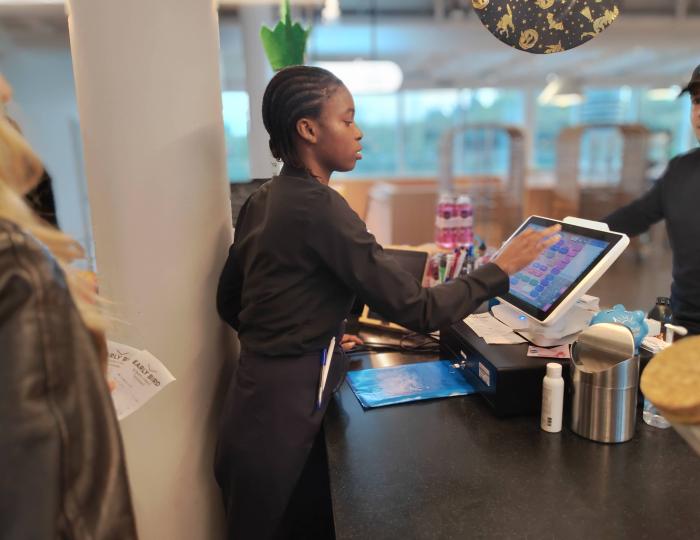 On Thursday 11 May, the Birdhouse was pleased to welcome Mr Gilles Miserez, Director General of the OFPC (Office pour l'orientation, la formation professionnelle et continue) accompanied by Mrs Liliane Zossou, Director, Development and Promotion of Vocational Training (OFPC).
The team very much appreciated the interest that both of them showed in the work of the apprentices and trainers, and their curiosity about each person's career. Mr Miserez emphasised the importance of such a system in helping young people to obtain a diploma and the importance of this certification for taking one's place in society. 
He encouraged each of the apprentices to continue their training and wished them good luck for the upcoming exams. 
We warmly thank Mr Miserez and Mrs Zossou for the time they devoted to this field visit and for the attention they paid to the whole team.
The Birdhouse offers personalised support for each of the apprentices we train. A team of 9 professional trainers supervise the young people to pass on to them the requirements of service and cooking, as well as their passion for this emotional profession. A training and integration coach is present on-site to support the young people in the various difficulties of everyday life (e.g. housing, debts, family conflicts) and finds solutions with them, thanks to the support of his social network.
The Birdhouse welcomes you from Monday to Friday from 7 am to 5 pm for a coffee break or lunch. The spaces are also available for private use on evenings and weekends. Do not hesitate to come and visit us (https://faai-restauration.ch/).